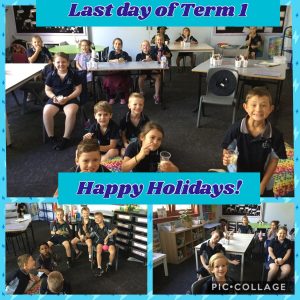 The students had a great time watching a movie this afternoon and resting after a busy term.
They have their studyladder and oxford owl passwords which they can use in the hoilidays if they wish.
Thank you all for your continued support helping the class, in so many different ways. We are very lucky to have so many volunteers. We wish you all a happy and safe holiday break with your families.
See you all back Monday 30th April.
Bianca & Renae